I Went to a Place
I went to a place called the Dandenong Ranges. The main colour of this place is green, which is my favourite colour along with red and sometimes orange.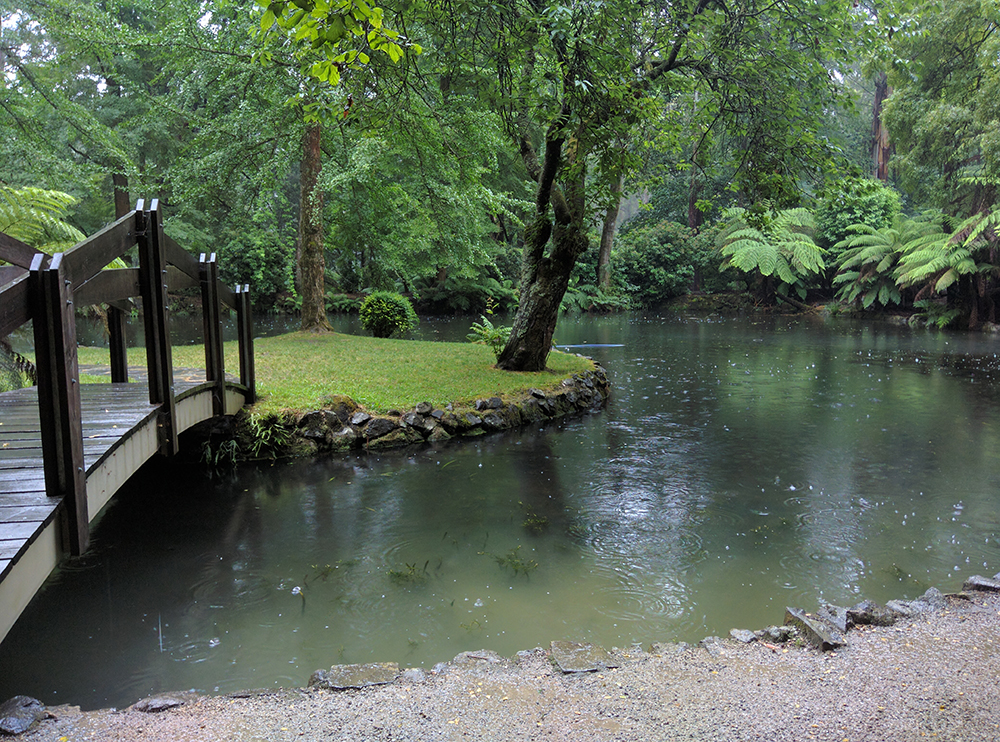 I liked this place heaps. The raindrops made rings on the water. I feel like I wrote a dumb story set in this place once, but I'm not sure.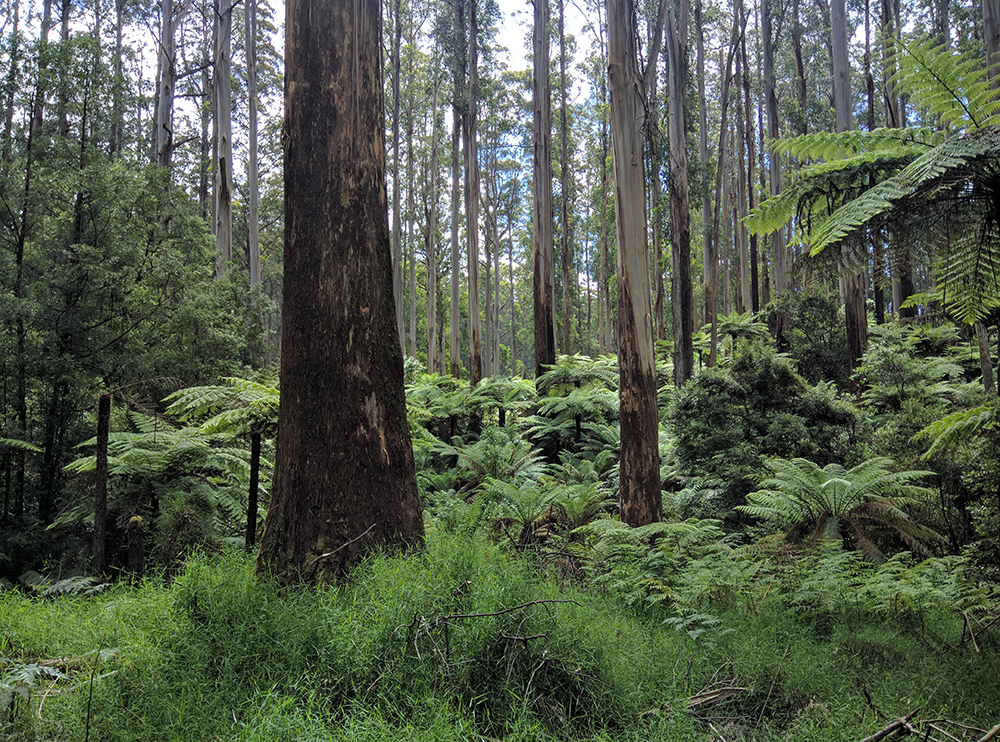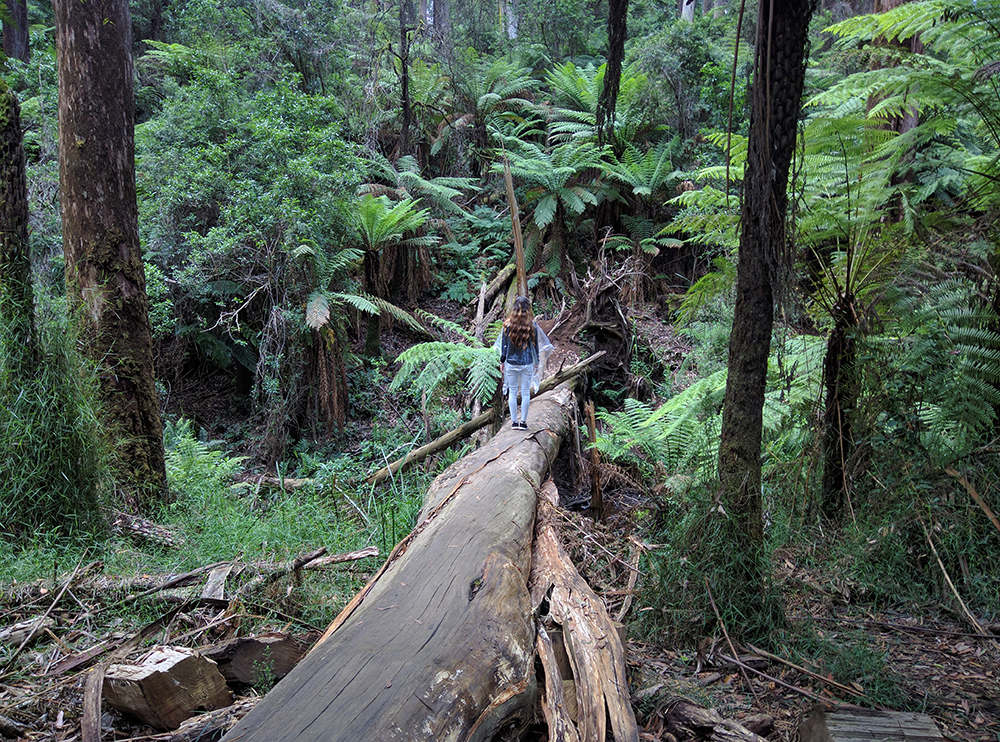 If I fell down I probably wouldn't have hurt myself that bad. But I still didn't want to fall down. Nobody likes to get hurt. Some people do though.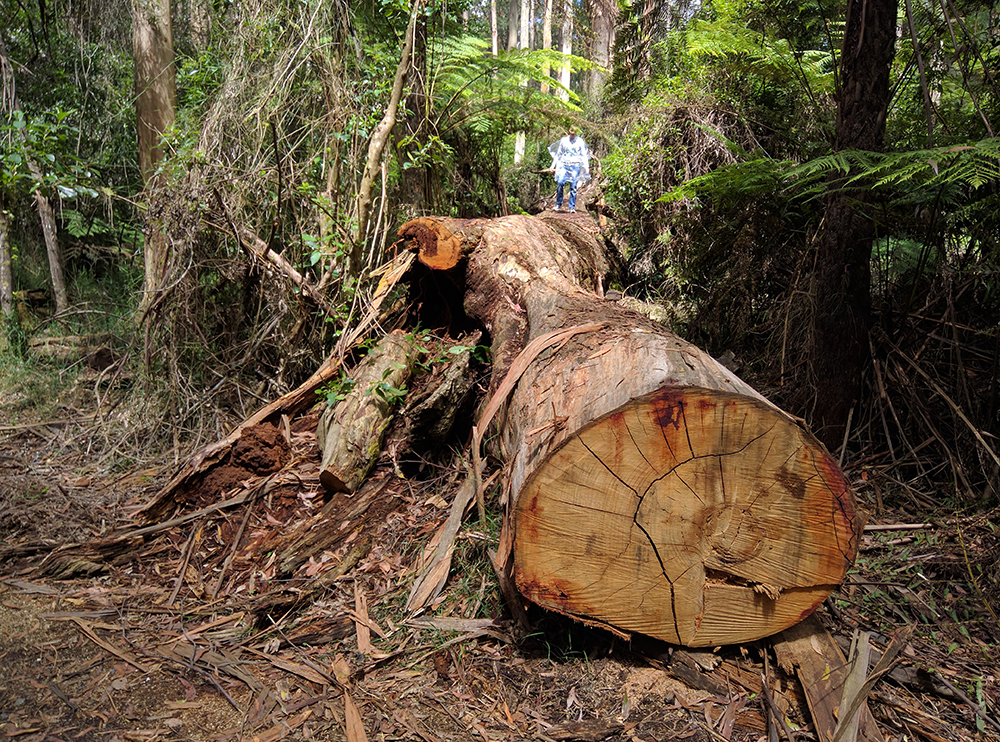 I like it when there's a man on a huge log. That's so much fun! I said, "Hello!" And he stared at me.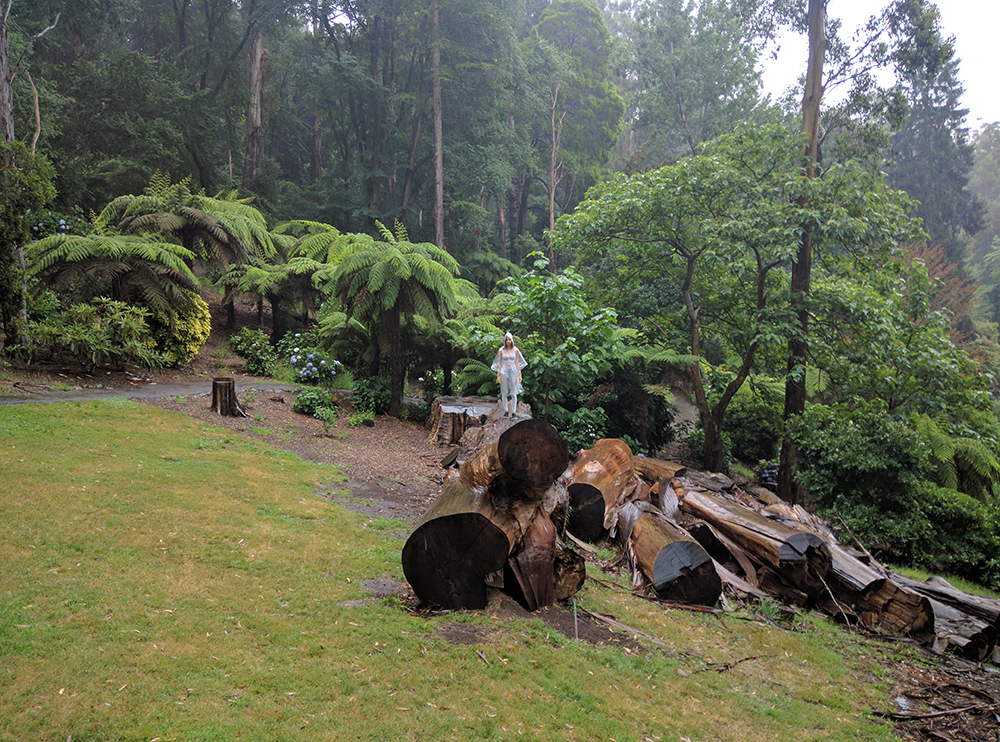 I'm a loglady.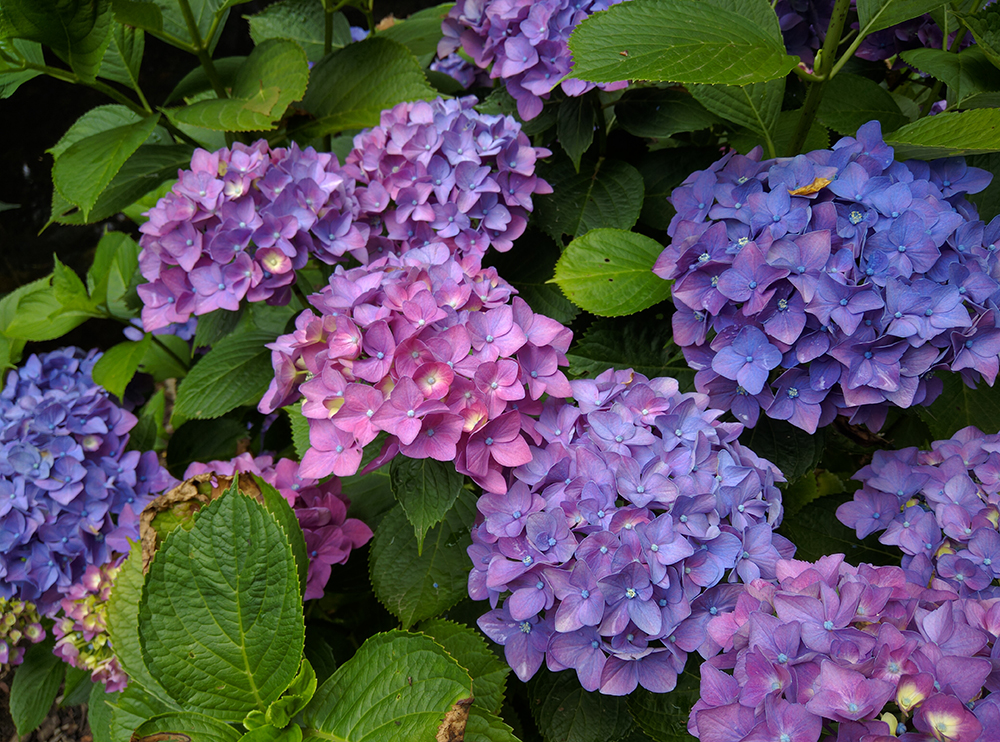 These pretty flowers were all over the place! I wanted to pick bunches of them but you're not supposed to. If you pick them they'll die but everything dies anyway.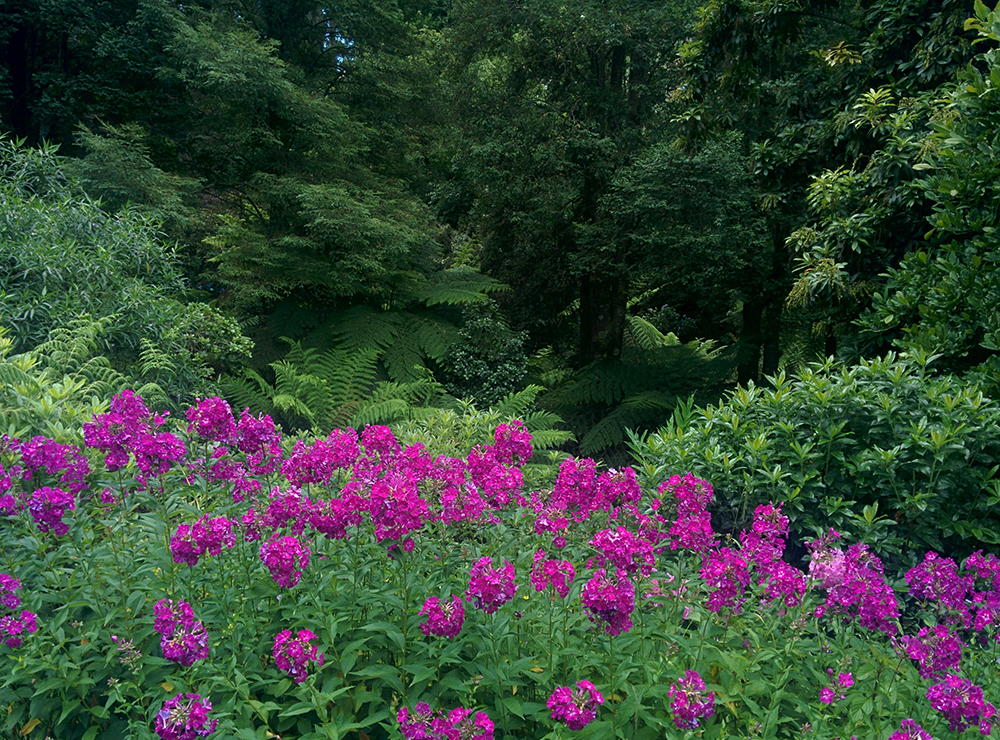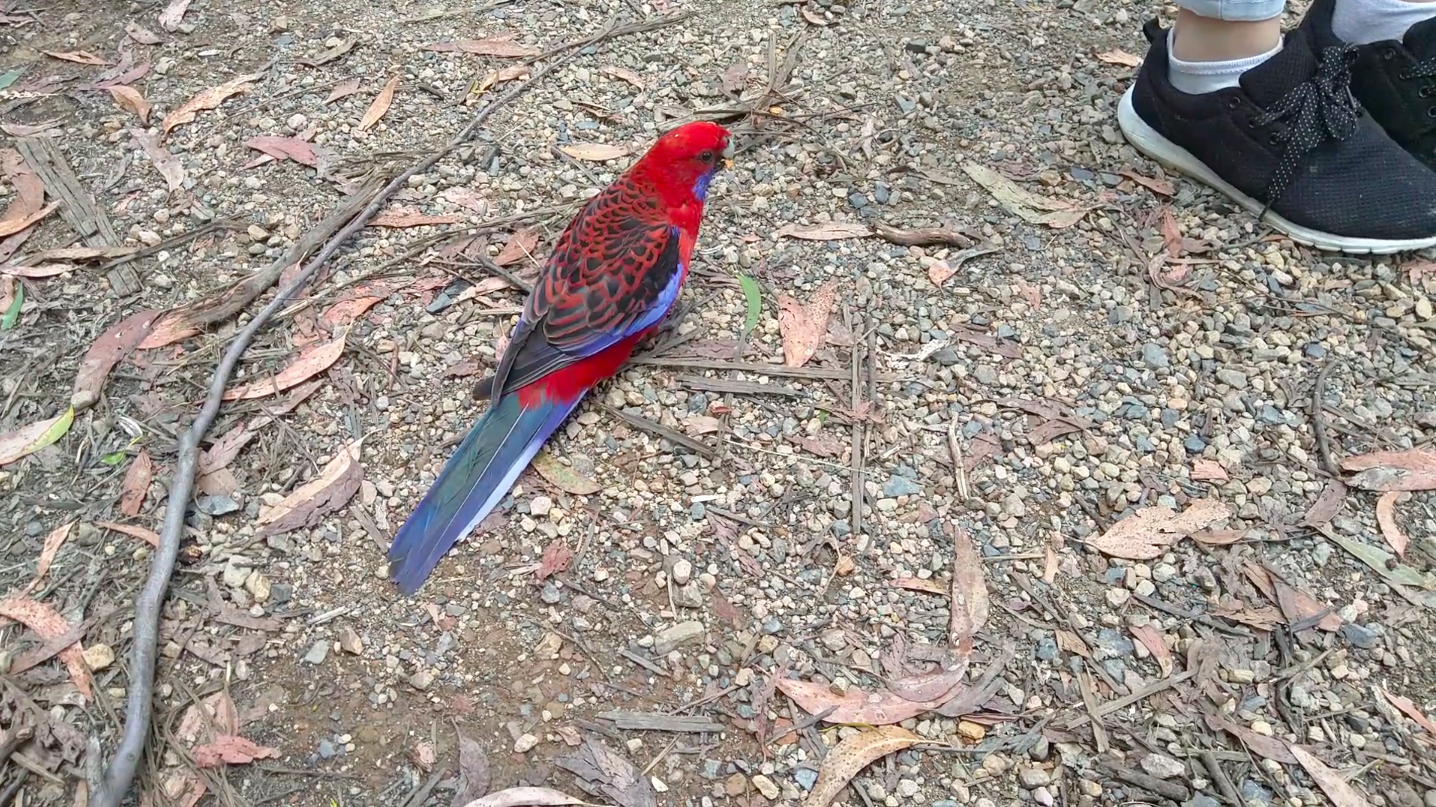 This bird is NOT a pigeon. He's pretty nice though because he's red (which is my favourite colour). He's looking at my feet and he's thinking, "Can I please come and live with you at your house?" And I said, "Yes, I'll take you home if you sit on my shoulder." He didn't sit on my shoulder so maybe he changed his mind.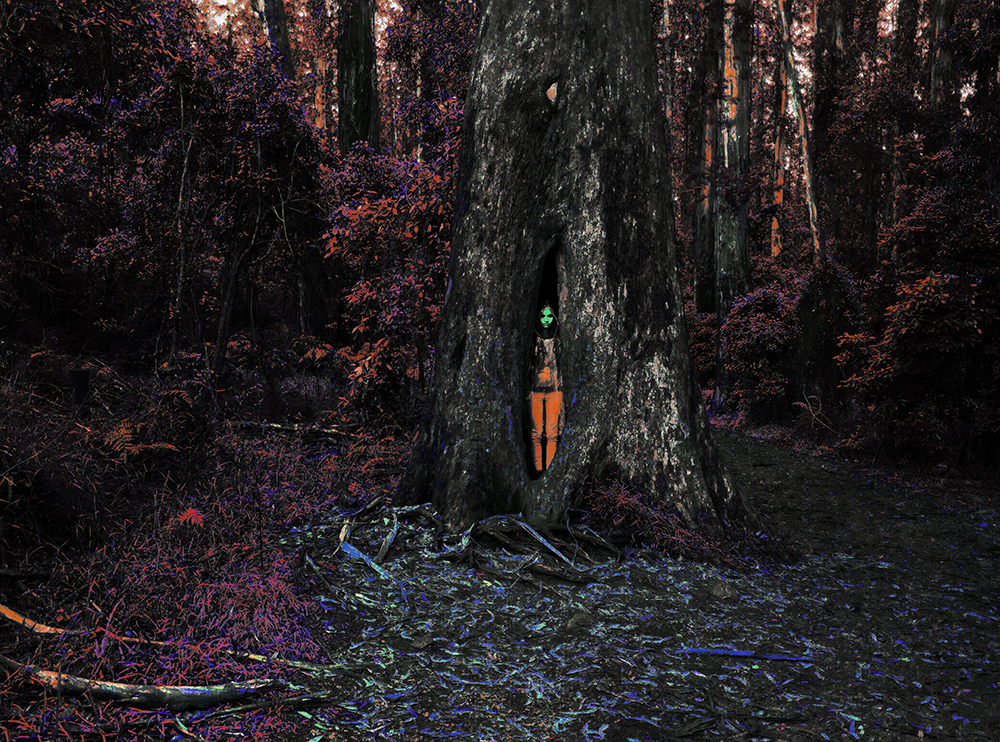 I'm not sure what happened to this picture (I think a witch was nearby at the time) but I went inside a tree. It's fun to go in hOles!
What a good place.